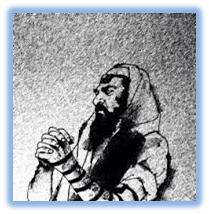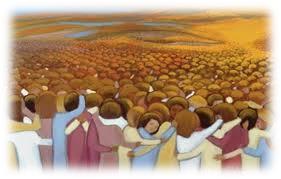 *"The scribes and the Pharisees sit on Moses' seat; therefore, do whatever they teach you and follow it;*
*but do not do as they do, for they do not practice what they teach." - Matthew 23*
Dear friends-
After a restorative few days of study leave, I returned home a week ago to prepare for last Sunday's worship. I sat down to write this weekly invitation to all. I was inspired; it was a thing of beauty, I thought. I pressed the "Send" button and said to myself, "That will bring folks flocking to church on Sunday." How smug was that? Answer: pretty smug.
Only problem was a "technical glitch" that, in truth, wasn't technical at all. Human error, all the way. I address these messages to myself and add the list of e-mail recipients to the "Blind Carbon Copy" field, so that I'm not sharing addresses for people who don't want them shared. But this time, I neglected this last step. My blunder reminded me of John Hiatt's great song, "If the Phone Don't Ring, You Know It's Me." Thus, I sent a lovely, carefully crafted invitation… to myself.
I was planning to be in church anyway; duh. So it was pretty much a wasted invite. Such a Pharisee I can be; "Do as they say, but not as they do."
The Gospels make it easy to ridicule the Pharisees; Jesus is on their case all the time. But then we find that we're capable of being as much like them as we are like the people snickering at them for their hypocrisy. (Maybe I should be speaking for myself here; but I suspect I'm not alone in this.)
This Sunday, we'll welcome Don Houghton and Ned Houston to our time of worship to share their gifts of music. If you haven't heard them and their contributions to our holy gatherings, you've missed something special. They'll begin their offerings with a sweet song: "Ours Is A Simple Faith." It will set the tone for a conversation about how, simple as the instructions are for our faith life, the actual practice of a living, loving, generous faith gets kind of complicated.
And when we close our time together, we'll take a few moments to remember the Saints in our lives. As this Sunday is All Saints Sunday – All Saints Day actually falling on Saturday – we are invited to light candles in memory of those we have loved – the saints of our lives – who have passed before us. You are warmly welcomed to be part of this time; to commemorate the life and love of someone who has helped to shape your life, and the faith with which you live it.
Even Pharisees get to be saints, at least if they try to practice what they preach. I, for one, am certainly hoping this is true.
Come and remember. Come and pray together. Come and sing "When the Saints Go Marching In" at the top of your lungs. We worship at 10 AM.
And don't forget: *Turn your clocks back one hour before you retire on Saturday! *I'd love it if you came an hour early, but you probably wouldn't.
Sabbath blessings-
AFP