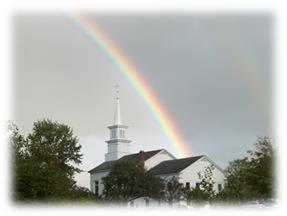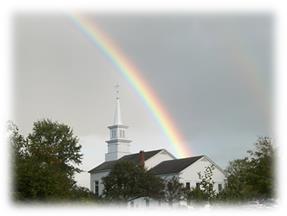 Dear friends-
I wanted to let you know of a couple of things taking place at the United Church of Craftsbury this weekend, either or both of which you would be most welcome to be present for.
First, on Saturday, November 8 a group of us will gather for a couple of hours of light work at about 9 AM. We're continuing to work on the rooms upstairs behind the sanctuary – painting, organizing, and refreshing – so that we can find new ways of making good use of these spaces for a host of community interests and events. The specific task at hand on Saturday is to clean out and begin shaping one of the rooms that we hope to make into a combination of sanctuary/meditation/meeting "sacred space". We'll also be sorting books for our growing library (NOT designed to compete with the great library next door!). A number of people have expressed an interest in creating such a space that would be widely available for quiet time, private meditation time, small group conversations and meetings, reading, listening to music, and other appropriate activities. Our work won't be difficult, and if you're able to join for a while, you can help us dream about how to shape the space in the best and most flexible way. We have some ideas, and welcome others.
Second, On Sunday, November 9, following our regular morning worship (at which you are, of course, always welcome), we'll have a "potluck coffee hour." (We'll supply the coffee; you bring the gooey stuff, or whatever suits your palate.) We'll spend some time just visiting with each other, and will take some time as well for conversation about how our church can reach out more effectively into the community in which we are blessed to live. What are the great needs in this community and how can a faith community work together to address those needs? What resources and other organizations can we connect with that are addressing the community's needs: food and hunger issues; ecological/environmental concerns; warm, safe places to live; etc. Obviously, we can't do it all, but if we get together and work in a spirit of hope and generosity, we can reach out and share the Good News in practical, restorative, spiritually grounded ways.
Come as you are, to either or both of these gatherings. This is not about preaching; it's about reaching out.
Warm blessings and a warm invitation-
AFP