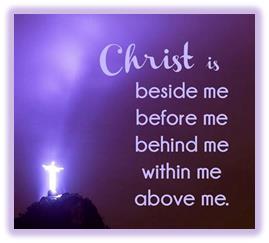 Dearest friends-
Whatever you have planned in celebration of this Christmas (which just might be the one when the thing that has never happened, but has always happened, actually happens), please live in the knowledge of the blessings of God's gift of a child come among us, and the blessing that your own birth is to the world.
Maybe you'd like to gather with us, as one of us, tonight at 8 PM at the Church on the Common. Our Christmas Eve service is such a sweet and lovely time. It can both silence us so that we might hear and feel the deep holiness of the time, and enliven us to see and feel the hope and joy that always live within the clutter and anxiety of our lives.
And we sing; oh, do we sing. Special musicians grace our service, and your own voice raised in song is more lovely than you might think it is on this "silent night, holy night". Please join in the song. This time just might weave its way into the fabric of your Christmas – and your life.
Christmas blessings-
AFP