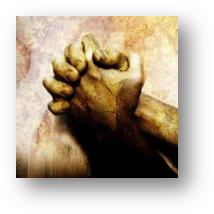 *Then Peter came and said to him, "Lord, if another member of the church sins against me, how often should I forgive? As many as seven times?" Jesus said to him,*
"Not seven times, but, I tell you, seventy-seven times.- Matthew 18
Dear friends,
I don't know about you, but I've pretty much had it with cheap advice about the need to forgive. Forgiving is hard work, whether we're talking about forgiving that rat down the street, our mother or father, or "those zealots halfway around the world". Cheap counsel about how we need to forgive and forget often just makes us feel inadequate, angry, or less-than-worthy.
Only problem is that the advice is some of the best we'll ever hear. Dang; don't we hate it when we realize that things we can't bear to hear are exactly what we need to hear?
Okay, I'll try to be more forgiving; I know that our faith traditions, as embodied both by Scripture and countless examples we know of - or haven't heard about yet - invite us into a world where forgiveness of self and each other completely changes the nature of our world. So, I'll try.
But seventy-seven times? Really? Actually, there is some disagreement about how to translate this counsel from Jesus; some scholars say the original language says seventy times seven times. That's a tall order. Can you imagine? "Okay, I forgive you for betraying me in front of my friends, but if you do it 489 more times, I'll knock your block off."
Or… imagine a world where we actually practice forgiving those things that make our world such violent, disappointing, hopeless place, instead of nursing resentment or retaliating. Such imagining is part of why we worship together. We sing, pray, listen to the Word and to each other, and we begin to imagine that such is possible.
Forgive me for inviting you – again - to be one of us in worship; Sunday mornings at 10 AM. I'll only invite you 489 more times; after that, all bets are off.
Sabbath blessings-
AFP