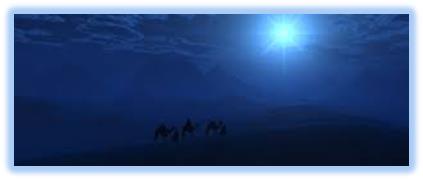 "… The Lord will arise upon you, and his glory will appear over you.
*Nations shall come to your light, and kings to the brightness of your dawn.*
*Lift up your eyes and look around; they all gather together, they come to you…*
Isaiah 60
Dear friends-
How would you console a broken-hearted people?
Likely the answer to this question will depend on the circumstances. Experience tells us that if, for example, we are present with a family grieving the loss of a beloved kinsperson, we do well not to go all flowery and reassuring – at least not at the time of the depth of their grief. Time right now simply to allow sorrow to have its place and time. Inspiring words are for later on.
[image: cid:image002.jpg@01D026AE.1F12DFC0]But Isaiah is speaking to the dispirited people of Israel, who, having endured a long time of sad exile in Babylon, have returned to Jerusalem to find it in ruins, a mere shadow of its former, but never fully realized glory.
Isaiah chooses to remind these brokenhearted people of God's special purpose for them – to be a light to all nations. Nations that will come to them for the wisdom found precisely in their soon-to-be-healed brokenness, in their determination to renew their covenant with a God who blesses them, who has great plans for them, who, despite their failings, loves them without reservation.
This holy challenge from the prophet foretells – maybe - the story of the Epiphany, the time when wise men from the East came at the calling of a star to find the wisdom of a humble child, born in a barn, whose glory and power will one day overtake all of our traditional visions of what power really looks like.
It's been said many times that we are closest to God in our times of greatest distress. This is a bittersweet truth. Why can't we, when everything is going our way, find it in ourselves to build the Kin-dom while all the necessary "resources" are easily at hand? But we tend to think, when the larder is full, that this is so because we are so smart and so clever. We forget that all those open roads and abundant cupboards are really God's work – God's gifts.
God comes to the broken city of Jerusalem to raise the hearts of those who remember or imagine its possibilities, as they sit amidst the ruins. God comes to the stable where everything smells like manure and sweat and humbleness because that is where the hope finally and truly resides. And all the nations eventually see that this is so, and they come to partake, to learn, to build together. Surprises abound in such out of the way places, and these surprises show us the way. They ARE the way.
This is how the brokenhearted are consoled. If you're not feeling so much brokenhearted these days, that is a great blessing, and your love energy is greatly needed. If you are feeling brokenhearted, blessings await. If you're somewhere in the middle on this scale, you are needed – and blessed - as well.
We gather together, because we learn from, and share with, each other. Sunday at 10 AM is just the beginning.
Sabbath blessings-
AFP