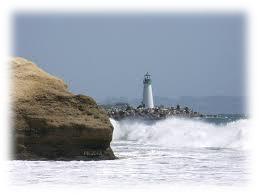 *Have you not known? Have you not heard? The Lord is the everlasting God, the Creator of the ends of the earth.*
*He does not faint or grow weary; his understanding is unsearchable. He gives power to the faint, and strengthens the powerless.*
Isaiah 40
*In the morning, while it was still very dark, he got up and went out to a deserted place, and there he prayed. And Simon and his companions hunted for him.*
When they found him, they said to him, "Everyone is searching for you."
Mark 1
Dear friends-
We might wonder what Jesus thought about as he began to lead his newfound disciples down the dusty roads of Galilee. We can imagine he knew, at some instinctive level, that he didn't have a lot of time. Healing people with "a new authority", as Mark's Gospel put it, was bound to draw attention – some of it welcome and some not. The old authorities didn't exactly warm to new ones. We can probably relate to that notion.
After Jesus heals Simon Peter's mother-in-law – an event that can be seen as having a certain, "Glad you're feeling better, ma'am; now could you rustle up some sandwiches for us?" feel to it – a crowd gathers. This is the mostly welcome attention that inhabited the life of Jesus and the disciples, but it was, no doubt, a crowd from which Jesus needed some away time. He went off to a deserted place to pray. But the disciples "hunted for him." There was no end to the people who ached for his presence – his healing touch. The urgency of Mark's writing mirrors the urgency of both Jesus' work and the people's hunger for his touch.
Back a few hundred years before this scene, Isaiah is trying to comfort his people who, in their own way and time, are almost desperately anxious to feel God's presence; to know that God's healing, like that of Jesus, is at hand. The picture Isaiah paints of this everlasting, never-wearying God, who "gives power to the faint, and strengthens the powerless", lives in poignant tension with the picture of the oh-so-human Jesus, whose healing powers need the restoration of quiet prayer. And we might say that, among other things, his disciples just don't understand this.
We worship in part to restore ourselves in prayer, song, and Word. We also worship to gather strength for the healing we are asked to do in God's name. We are both healers and in need of healing. There is room for all of this in sacred time together. It really is better than trying to do this all on our own. There are good reasons why we gather in one place. As we heal together, we become healers together. We invite all to gather as one. Service is joy, and joy is service.
We gather at 10 AM on Sundays, all of us both strong and struggling in the same body.
Sabbath blessings-
AFP