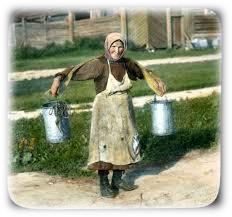 *"For a long time I have held my peace; I have kept still and restrained myself; now I will cry out like a woman in labor; I will gasp and pant.*
*I will lead the blind by a road they do not know, by paths they have not known." Isaiah 42*
*"Now my soul is troubled. And what should I say — 'Father, save me from this hour'? No, it is for this reason that I have come to this hour." John 20*
Dear friends-
In the wonderful TV series, "Call the Midwife", there are, as you might imagine, many birth scenes – some of them very, very difficult. (Though I am not qualified to comment from experience, I can imagine that almost all women would describe the experience of giving birth just that way.)
In this show, there is, more often than not, a time when the birth-giving mother says – or cries out – "I can't do this anymore!" And, again almost always, the midwife replies reassuringly, "You're about to meet someone you really, really want to meet."
Some translations of Scripture read as God "groaning" like a woman in labor, rather than, as above, crying out. An article in this week's Christian Century magazine confronted this unsettling image of God groaning in labor. God is omnipotent, right? Not to mention that our learned pictures of God's tend to be mostly male. For many of us, the idea that God would have trouble doing anything – especially "women's work" – just doesn't compute.
But we diminish God by assigning God to a gender. And we see Jesus – the beloved Son of God – doing his own groaning as he contemplates his unavoidable path to the cross. "What should I say – "Father save me from this hour?'" Jesus did very hard work, and his reward was crucifixion. No wonder he cried out, in words that almost sound like, "I can't do this anymore!"
Maybe it's time that we came to a new understanding of how difficult it is for God to look down on humankind and try to bring us to new life. Seems to me that God doesn't direct human life and strife as one would direct a Pops orchestra; Scripture is replete with stories of God trying – again and again – to help us understand and live into the beauty and joy with which Creation was first fashioned - however we believe that actually happened. Maybe if we understand how hard it is for God, and how vulnerable God has made Godself in urging us toward the Kin-dom – we might see better the ways that our own work toward the Kin-dom is both difficult and eminently possible.
We do this work best together, in holy, wrestling community. Join us; we begin with a work plan when we worship – 10 AM on Sundays.
We are God's hands on this blessed, broken Earth. Yes; it's hard work. God knows all about that.
Lenten Sabbath blessings-
AFP
PS If you received an incomplete version of this invitation, that's because I hit the "Send" button before I was finished. I apologize; even easy hard work means making mistakes.